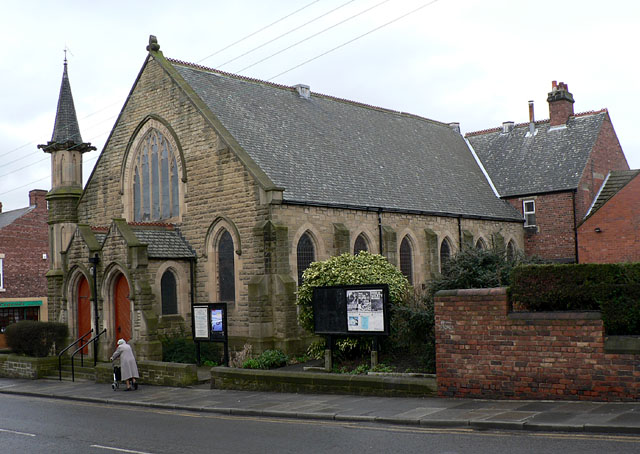 The Church in China, and elsewhere, is persecuted, but perseveres.
In may be the Lord will give us western Christians some hard times to prepare us for his return.
In the following passage Jesus Christ makes clear the "gates of hell" will not prevail against his Church.
Note - "gates" means the strongest parts of Satan's attack.
Note - The real "Church" is the body of Christ, which is all true believers in him, living today, together, corporately, indwelled by Christ through the Holy Spirit.
The Church was not possible until after Christ's assention (Acts 1).
The Church was formed at Pentecost by the Holy Spirit (Acts 2).
Matthew 16:
13 When Jesus came into the coasts of Caesarea Philippi, he asked his disciples, saying, Whom do men say that I the Son of man am?
14 And they said, Some say that thou art John the Baptist: some, Elias; and others, Jeremias, or one of the prophets.
15 He saith unto them, But whom say ye that I am?
16 And Simon Peter answered and said, Thou art the Christ, the Son of the living God.
17 And Jesus answered and said unto him, Blessed art thou, Simon Barjona: for flesh and blood hath not revealed it unto thee, but my Father which is in heaven.
18 And I say also unto thee, That thou art Peter, and upon this rock I will build my church; and the gates of hell shall not prevail against it.
19 And I will give unto thee the keys of the kingdom of heaven: and whatsoever thou shalt bind on earth shall be bound in heaven: and whatsoever thou shalt loose on earth shall be loosed in heaven.
20 Then charged he his disciples that they should tell no man that he was Jesus the Christ.
My favorite commentary, on the Matthew 16 passage is helpful.
Commentary Critical and Explanatory on the Whole Bible
Robert Jamieson, A.R. Fausset, and David Brown - 1871 (JFB).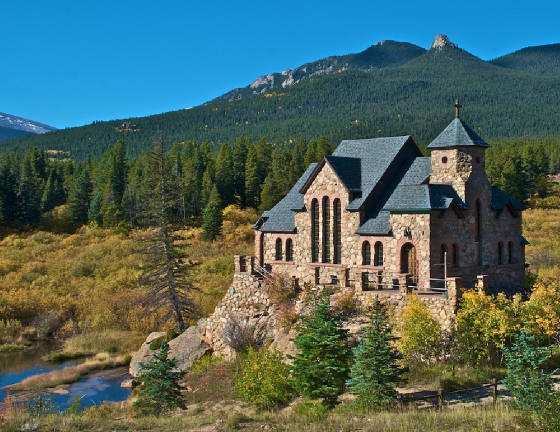 In Matthew 16:18 above Jesus is making a play on words, using Peter's name (thou art Peter) which is "stone" in Greek.
BlueLetterBible.org gives the Greek for Peter - Strong's G4074 - Petros - Peter = "a rock or a stone."
Whereas, when Jesus says,
upon this rock I will build my Church
, the Greek - Strong's G4073 -
petra
-
1) a rock, cliff or ledge
a) a projecting rock, crag, rocky ground
b) a rock, a large stone
So Jesus Christ is building his Church on himself, the huge rock, not on Peter, the stone or rock, as some churches have wrongly said.
This is confirmed by the following two passages, where Jesus Christ is identified as the Chief Corner Stone.
New Testament passage Ephesians 2:
19 Now therefore ye are no more strangers and foreigners, but fellowcitizens with the saints, and of the household of God;
20 And are built upon the foundation of the apostles and prophets, Jesus Christ himself being the chief corner stone;
21 In whom all the building fitly framed together groweth unto an holy temple in the Lord:
1 Peter 2:
5 Ye also, as lively stones, are built up a spiritual house, an holy priesthood, to offer up spiritual sacrifices, acceptable to God by Jesus Christ.
6 Wherefore also it is contained in the scripture, Behold, I lay in Sion a chief corner stone, elect, precious: and he that believeth on him shall not be confounded.
7 Unto you therefore which believe he is precious: but unto them which be disobedient, the stone which the builders disallowed, the same is made the head of the corner,
To become a Christian see my pages They Came to Jesus, and Jesus Gets a Visitor in the Night.
Also see my page on the Resurrection.

In Matthew 16:19 above, where Jesus gives Peter the Keys to the Kingdom of Heaven -- this applied to the early days of the Church under the guidance of the Apostles, not past that point.
In verse 8 below we have a sequence of the openings of witnessing for Christ, Jerusalem, Judea, Samaria, the utermost parts of the earth.
It seems to be in this sequence Peter applied the Keys.
It should be kept in mind that this was a transition period from Judaism to Christianity with the Apostles present.
Acts 1:
6 When they therefore were come together, they asked of him, saying, Lord, wilt thou at this time restore again the kingdom to Israel?
7 And he said unto them, It is not for you to know the times or the seasons, which the Father hath put in his own power.
8 But ye shall receive power, after that the Holy Ghost is come upon you: and ye shall be witnesses unto me both in Jerusalem, and in all Judaea, and in Samaria, and unto the uttermost part of the earth.
9 And when he had spoken these things, while they beheld, he was taken up; and a cloud received him out of their sight.
Acts 8 is probably an instance of Peter using the Keys.
14 Now when the apostles which were at Jerusalem heard that Samaria had received the word of God, they sent unto them Peter and John:
15 Who, when they were come down, prayed for them, that they might receive the Holy Ghost:
16 (For as yet he was fallen upon none of them: only they were baptized in the name of the Lord Jesus.)
17 Then laid they their hands on them, and they received the Holy Ghost.
Another probably instance is when Peter is directed by God to contact Cornelius, a Centurion.
Acts 10 shows that as Peter is speaking to him the Holy Ghost falls on the new gentile believers, astonishing the Jews present.
Acts 10:
34 Then Peter opened his mouth, and said, Of a truth I perceive that God is no respecter of persons:
35 But in every nation he that feareth him, and worketh righteousness, is accepted with him.
36 The word which God sent unto the children of Israel, preaching peace by Jesus Christ: (he is Lord of all:)
37 That word, I say, ye know, which was published throughout all Judaea, and began from Galilee, after the baptism which John preached;
38 How God anointed Jesus of Nazareth with the Holy Ghost and with power: who went about doing good, and healing all that were oppressed of the devil; for God was with him.
39 And we are witnesses of all things which he did both in the land of the Jews, and in Jerusalem; whom they slew and hanged on a tree:
40 Him God raised up the third day, and shewed him openly;
41 Not to all the people, but unto witnesses chosen before God, even to us, who did eat and drink with him after he rose from the dead.
42 And he commanded us to preach unto the people, and to testify that it is he which was ordained of God to be the Judge of quick and dead.
43 To him give all the prophets witness, that through his name whosoever believeth in him shall receive remission of sins.
44 While Peter yet spake these words, the Holy Ghost fell on all them which heard the word.
45 And they of the circumcision which believed were astonished, as many as came with Peter, because that on the Gentiles also was poured out the gift of the Holy Ghost.
46 For they heard them speak with tongues, and magnify God. Then answered Peter,
47 Can any man forbid water, that these should not be baptized, which have received the Holy Ghost as well as we?
48 And he commanded them to be baptized in the name of the Lord. Then prayed they him to tarry certain days.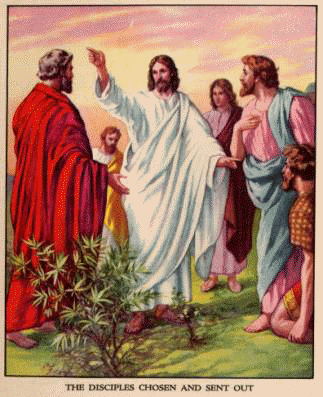 Jesus Christ gives what is called, his Great Commission, in Matthew 28:
16 Then the eleven disciples went away into Galilee, into a mountain where Jesus had appointed them.
17 And when they saw him, they worshipped him: but some doubted.
18 And Jesus came and spake unto them, saying, All power is given unto me in heaven and in earth.
19 Go ye therefore, and teach all nations, baptizing them in the name of the Father, and of the Son, and of the Holy Ghost:
20 Teaching them to observe all things whatsoever I have commanded you: and, lo, I am with you always, even unto the end of the world. Amen.
This constitutes the general directive will of Jesus Christ for all believers to carry out.
See also my page about Jesus Christ's commandment to Go Teach All Nation.


2 Corinthians 5 tells us we are Ambassadors for Christ:
17 Therefore if any man be in Christ, he is a new creature: old things are passed away; behold, all things are become new.
18 And all things are of God, who hath reconciled us to himself by Jesus Christ, and hath given to us the ministry of reconciliation;
19 To wit, that God was in Christ, reconciling the world unto himself, not imputing their trespasses unto them; and hath committed unto us the word of reconciliation.
20 Now then we are ambassadors for Christ, as though God did beseech you by us: we pray you in Christ's stead, be ye reconciled to God.
21 For he hath made him to be sin for us, who knew no sin; that we might be made the righteousness of God in him.
Christian baptism in the Jordan River, Israel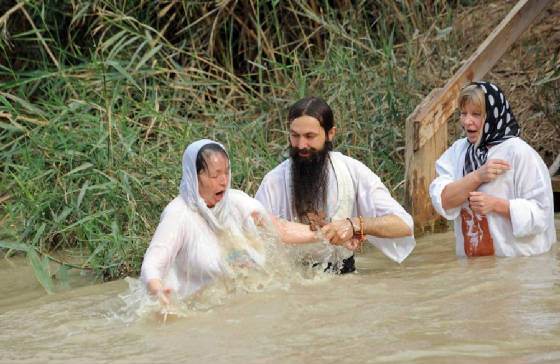 Baptism - symbolic entry to Christianity for those who have embraced the Lord Jesus Christ by faith.