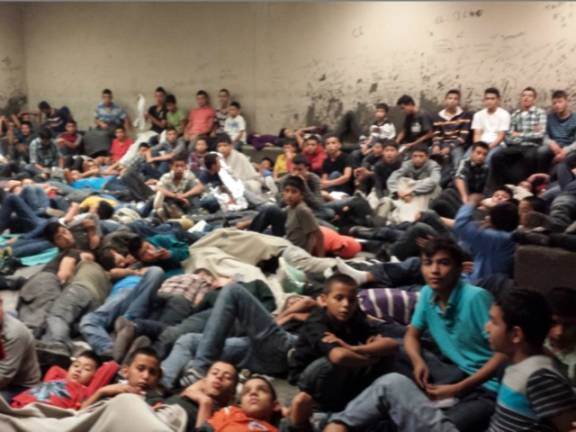 Fox News says, Endless wave of illegal immigrants floods Rio Grande valley.
Neb. Governor: Feds 'Conducting Secret Operation' Placing Immigrants In States Without Officials' Knowledge.
Scary, ominous, stuff -- Guess we should look at the bright side -- the mission field is coming to us. Seriously!
But, sounds like a huge amount of crime and disease with it.
And, we Christians need to pray like crazy to Jesus to Rapture us out of here, ASAP!
As I have said before, Daniel 2:40-40, the fourth prophesied Gentile kingdom is becoming a present reality, with us in it. Also see Daniel 7:7-28, the fourth beast (same subject as the fourth kingdom).
At the same time, the real God of Christianity, the real God of Jesus Christ is a straight male. God is a Straight Male, that's what a "Father" IS.
God is NOT NEUTER, or genderless, like 90%+ of the stupid, lying, theologians say.
God must bring severe judgement as the gay, and same sex marriage movements overwhelm our country.
We have gotten completely "use" to the complete oblivion of manhood and womanhood, and God's mandatory specifications and distinctions for these.
God is NOT "USE to it", at all! See my Image of God and the Sin of Unisex.
Last but not least, modern equipment show this world to be intricate beyond imagination.
This world is OBVIOUSLY, SPECIALLY CREATED, but our country continues to publicly insult God by teaching evolution as fact, and to thus rob God of the praise, glory, and thanksgiving, he richly deserves in making all things.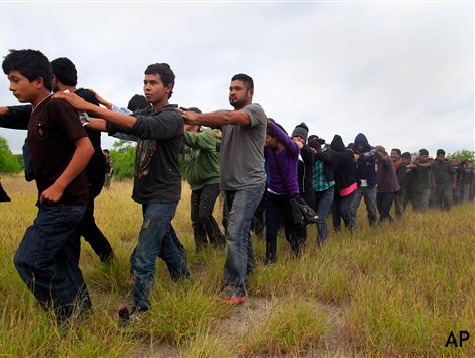 The Book of Revelation chapter 4: (What wonderful praise toward the Creator God in the later verses)
1

After this I looked, and, behold, a door was opened in heaven: and the first voice which I heard was as it were of a trumpet talking with me; which said, Come up hither, and I will shew thee things which must be hereafter.
2 And immediately I was in the spirit: and, behold, a throne was set in heaven, and one sat on the throne.
3 And he that sat was to look upon like a jasper and a sardine stone: and there was a rainbow round about the throne, in sight like unto an emerald.
4 And round about the throne were four and twenty seats: and upon the seats I saw four and twenty elders sitting, clothed in white raiment; and they had on their heads crowns of gold.
5 And out of the throne proceeded lightnings and thunderings and voices: and there were seven lamps of fire burning before the throne, which are the seven Spirits of God.
6 And before the throne there was a sea of glass like unto crystal: and in the midst of the throne, and round about the throne, were four beasts full of eyes before and behind.
7 And the first beast was like a lion, and the second beast like a calf, and the third beast had a face as a man, and the fourth beast was like a flying eagle.
8 And the four beasts had each of them six wings about him; and they were full of eyes within: and they rest not day and night, saying, Holy, holy, holy, Lord God Almighty, which was, and is, and is to come.
9 And when those beasts give glory and honour and thanks to him that sat on the throne, who liveth for ever and ever,
10 The four and twenty elders fall down before him that sat on the throne, and worship him that liveth for ever and ever, and cast their crowns before the throne, saying,
11 Thou art worthy, O Lord, to receive glory and honour and power: for thou hast created all things, and for thy pleasure they are and were created.

Looking at Daniel 2 again -- in verse 43 the first "they" are clearly NOT humans because "they" mix themselves with humans -- I am convinced they are some form of demons, or fallen angels, mixing with humans.
So as Paul says in Ephesians 6 we are wrestling against evil spirit forces:
12 For we wrestle not against flesh and blood, but against principalities, against powers, against the rulers of the darkness of this world, against spiritual wickedness in high places. (Full text below.)
Daniel 2:
40 And the fourth kingdom shall be strong as iron: forasmuch as iron breaketh in pieces and subdueth all things: and as iron that breaketh all these, shall it break in pieces and bruise.
41 And whereas thou sawest the feet and toes, part of potters' clay, and part of iron, the kingdom shall be divided; but there shall be in it of the strength of the iron, forasmuch as thou sawest the iron mixed with miry clay.
42 And as the toes of the feet were part of iron, and part of clay, so the kingdom shall be partly strong, and partly broken.
43 And whereas thou sawest iron mixed with miry clay, they shall mingle themselves with the seed of men: but they shall not cleave one to another, even as iron is not mixed with clay.
44 And in the days of these kings shall the God of heaven set up a kingdom, which shall never be destroyed: and the kingdom shall not be left to other people, but it shall break in pieces and consume all these kingdoms, and it shall stand for ever.
45 Forasmuch as thou sawest that the stone was cut out of the mountain without hands, and that it brake in pieces the iron, the brass, the clay, the silver, and the gold; the great God hath made known to the king what shall come to pass hereafter: and the dream is certain, and the interpretation thereof sure.
46 Then the king Nebuchadnezzar fell upon his face, and worshipped Daniel, and commanded that they should offer an oblation and sweet odours unto him.
47 The king answered unto Daniel, and said, Of a truth it is, that your God is a God of gods, and a Lord of kings, and a revealer of secrets, seeing thou couldest reveal this secret.
48 Then the king made Daniel a great man, and gave him many great gifts, and made him ruler over the whole province of Babylon, and chief of the governors over all the wise men of Babylon.
49 Then Daniel requested of the king, and he set Shadrach, Meshach, and Abednego, over the affairs of the province of Babylon: but Daniel sat in the gate of the king.

Ephesians 6:
10 Finally, my brethren, be strong in the Lord, and in the power of his might.
11 Put on the whole armour of God, that ye may be able to stand against the wiles of the devil.
12 For we wrestle not against flesh and blood, but against principalities, against powers, against the rulers of the darkness of this world, against spiritual wickedness in high places.
13 Wherefore take unto you the whole armour of God, that ye may be able to withstand in the evil day, and having done all, to stand.
14 Stand therefore, having your loins girt about with truth, and having on the breastplate of righteousness;
15 And your feet shod with the preparation of the gospel of peace;
16 Above all, taking the shield of faith, wherewith ye shall be able to quench all the fiery darts of the wicked.
17 And take the helmet of salvation, and the sword of the Spirit, which is the word of God:
18 Praying always with all prayer and supplication in the Spirit, and watching thereunto with all perseverance and supplication for all saints;
19 And for me, that utterance may be given unto me, that I may open my mouth boldly, to make known the mystery of the gospel,
20 For which I am an ambassador in bonds: that therein I may speak boldly, as I ought to speak.
21 But that ye also may know my affairs, and how I do, Tychicus, a beloved brother and faithful minister in the Lord, shall make known to you all things:
22 Whom I have sent unto you for the same purpose, that ye might know our affairs, and that he might comfort your hearts.
23 Peace be to the brethren, and love with faith, from God the Father and the Lord Jesus Christ.
24 Grace be with all them that love our Lord Jesus Christ in sincerity. Amen.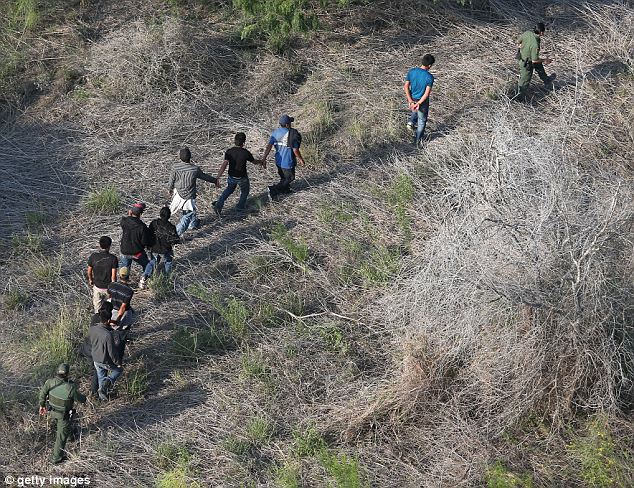 Anyone that is not sure he or she is a true Christian believer should see my pages, They Came to Jesus, and Jesus Gets a Visitor in the Night.
God has protected his people through the judgements of Noah's Flood, Sodom and Gomorrah, and the Egyptian and Babylonian captivities, and trough many other tough times, and will do that for us.
But, all things considered, I believe we must be praying that Jesus Christ will come and get us in the Rapture.
I believe that is the meaning of the term "blessed hope" in the New Testament passage, Titus 2.
Titus 2:
12 Teaching us that, denying ungodliness and worldly lusts, we should live soberly, righteously, and godly, in this present world;
13 Looking for that blessed hope, and the glorious appearing of the great God and our Saviour Jesus Christ;
14 Who gave himself for us, that he might redeem us from all iniquity, and purify unto himself a peculiar people, zealous of good works.