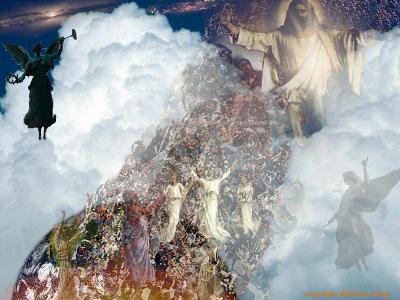 The Jewish Temple in Jerusalem must be rebuilt (I think we are getting close), then the Anti-Christ (common term) - Man of Sin, the passage below calls him, will sit in this temple claiming to be God.
Verse 3 below says there must come a "falling away" first.
The underlying Greek can be rendered "departure" also, as it is, in the Geneva Bible the American Pilgrims loved and used.
There certainly is a "falling away" spiritually from God in this time in which we live.
However, considering the monstrous evil this "Man of Sin" IS, and that he unleashes, the Christ and Holy Spirit indwelled Church simply could not hardly be in coexistence with it, on Earth, simultaneously.
Thus, it is inconceivable that the Rapture, the departure of the Church, has NOT occurred by this point.
The term "falling away" certainly can mean the Rapture, and this would be a clear physical event, but a spiritual "falling away" is much harder to pin down, a little nebulous.
New Testament passage 2 Thessalonians 2:
1 Now we beseech you, brethren, by the coming of our Lord Jesus Christ, and by our gathering together unto him,
2 That ye be not soon shaken in mind, or be troubled, neither by spirit, nor by word, nor by letter as from us, as that the day of Christ is at hand.
3 Let no man deceive you by any means: for that day shall not come, except there come a falling away first, and that man of sin be revealed, the son of perdition;
4 Who opposeth and exalteth himself above all that is called God, or that is worshipped; so that he as God sitteth in the temple of God, shewing himself that he is God.
5 Remember ye not, that, when I was yet with you, I told you these things?

But something, or I should say SOMEONE, is blocking this from happening (the King James term "letteth" means to prevent or withhold or restrain.)
This withholding thing or person must be taken out of the way before this Man of Sin can be revealed and do his thing.
Only God the Father, Son, or Holy Spirit has the clout to block this powerful evil power.
God the Son and God the Holy Spirit are both involved in indwelling Christian believers, in this present time in, what is collectively called, the Church, the Body of Jesus Christ, and also his Bride.
The Rapture, that is, the departure of the Church, will remove the restraint on this terrible evil.
2 Thessalonians 2 continued:
6 And now ye know what withholdeth that he might be revealed in his time.
7 For the mystery of iniquity doth already work: only he who now letteth will let, until he be taken out of the way.
8 And then shall that Wicked be revealed, whom the Lord shall consume with the spirit of his mouth, and shall destroy with the brightness of his coming:
9 Even him, whose coming is after the working of Satan with all power and signs and lying wonders,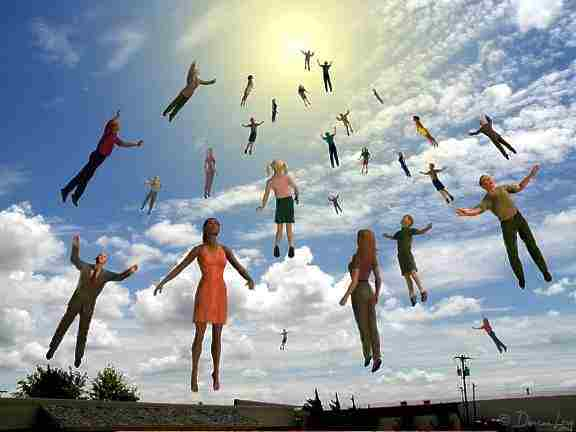 10 And with all deceivableness of unrighteousness in them that perish; because they received not the love of the truth, that they might be saved.
11 And for this cause God shall send them strong delusion, that they should believe a lie:
12 That they all might be damned who believed not the truth, but had pleasure in unrighteousness.
13 But we are bound to give thanks alway to God for you, brethren beloved of the Lord, because God hath from the beginning chosen you to salvation through sanctification of the Spirit and belief of the truth:
14 Whereunto he called you by our gospel, to the obtaining of the glory of our Lord Jesus Christ.
15 Therefore, brethren, stand fast, and hold the traditions which ye have been taught, whether by word, or our epistle.
16 Now our Lord Jesus Christ himself, and God, even our Father, which hath loved us, and hath given us everlasting consolation and good hope through grace,
17 Comfort your hearts, and stablish you in every good word and work.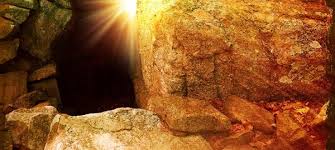 The Rapture of the Church in 1 Thessalonians 4:
16 For the Lord himself shall descend from heaven with a shout, with the voice of the archangel, and with the trump of God: and the dead in Christ shall rise first:
17 Then we which are alive and remain shall be caught up together with them in the clouds, to meet the Lord in the air: and so shall we ever be with the Lord.
18 Wherefore comfort one another with these words.
The Rapture of the Church in 1 Corinthians 15:
51 Behold, I shew you a mystery; We shall not all sleep, but we shall all be changed,
52 In a moment, in the twinkling of an eye, at the last trump: for the trumpet shall sound, and the dead shall be raised incorruptible, and we shall be changed.
53 For this corruptible must put on incorruption, and this mortal must put on immortality.
54 So when this corruptible shall have put on incorruption, and this mortal shall have put on immortality, then shall be brought to pass the saying that is written, Death is swallowed up in victory.
55 O death, where is thy sting? O grave, where is thy victory?
56 The sting of death is sin; and the strength of sin is the law.
57 But thanks be to God, which giveth us the victory through our Lord Jesus Christ.
58 Therefore, my beloved brethren, be ye stedfast, unmoveable, always abounding in the work of the Lord, forasmuch as ye know that your labour is not in vain in the Lord.