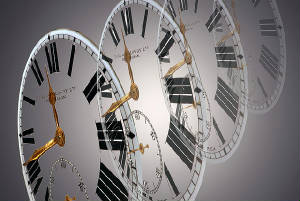 TIME IS SHORT.
Jesus Christ paid for our sins by giving up his life in sacrificial payment that believers will have everlasting life in heaven.
In the New Testament Gospel Book of John chapter 3:16-18:
Jesus said:
For God so loved the world, that he gave his only begotten Son, that whosoever believeth in him should not perish, but have everlasting life.
For God sent not his Son into the world to condemn the world; but that the world through him might be saved.
He that believeth on him is not condemned: but he that believeth not is condemned already, because he hath not believed in the name of the only begotten Son of God.
You need to agree with God that you are a sinner (done wrong with God)
and pray and ask Jesus Christ to be your own Savior and come into your life, permanently and save you so you can go to heaven.
Read the book of John, or at least several chapters to get the full context.
John chapters 1-3
John chapter 1
The next day John seeth Jesus coming unto him, and saith, Behold the Lamb of God, which taketh away the sin of the world. This is he of whom I said, After me cometh a man which is preferred before me: for he was before me. And I knew him not: but that he should be made manifest to Israel, therefore am I come baptizing with water. And John bare record, saying, I saw the Spirit descending from heaven like a dove, and it abode upon him. And I knew him not: but he that sent me to baptize with water, the same said unto me, Upon whom thou shalt see the Spirit descending, and remaining on him, the same is he which baptizeth with the Holy Ghost. And I saw, and bare record that this is the Son of God.

Again the next day after John stood, and two of his disciples; And looking upon Jesus as he walked, he saith, Behold the Lamb of God! And the two disciples heard him speak, and they followed Jesus. Then Jesus turned, and saw them following, and saith unto them, What seek ye? They said unto him, Rabbi, (which is to say, being interpreted, Master,) where dwellest thou? He saith unto them, Come and see. They came and saw where he dwelt, and abode with him that day: for it was about the tenth hour. One of the two which heard John speak, and followed him, was Andrew, Simon Peter's brother. He first findeth his own brother Simon, and saith unto him, We have found the Messias, which is, being interpreted, the Christ. And he brought him to Jesus. And when Jesus beheld him, he said, Thou art Simon the son of Jona: thou shalt be called Cephas, which is by interpretation, A stone.
The day following Jesus would go forth into Galilee, and findeth Philip, and saith unto him, Follow me. Now Philip was of Bethsaida, the city of Andrew and Peter. Philip findeth Nathanael, and saith unto him, We have found him, of whom Moses in the law, and the prophets, did write, Jesus of Nazareth, the son of Joseph. And Nathanael said unto him, Can there any good thing come out of Nazareth? Philip saith unto him, Come and see. Jesus saw Nathanael coming to him, and saith of him, Behold an Israelite indeed, in whom is no guile! Nathanael saith unto him, Whence knowest thou me? Jesus answered and said unto him, Before that Philip called thee, when thou wast under the fig tree, I saw thee. Nathanael answered and saith unto him, Rabbi, thou art the Son of God; thou art the King of Israel. Jesus answered and said unto him, Because I said unto thee, I saw thee under the fig tree, believest thou? thou shalt see greater things than these. And he saith unto him, Verily, verily, I say unto you, Hereafter ye shall see heaven open, and the angels of God ascending and descending upon the Son of man.
Chapter 2
​And the third day there was a marriage in Cana of Galilee; and the mother of Jesus was there: And both Jesus was called, and his disciples, to the marriage. And when they wanted wine, the mother of Jesus saith unto him, They have no wine. Jesus saith unto her, Woman, what have I to do with thee? mine hour is not yet come. His mother saith unto the servants, Whatsoever he saith unto you, do it. And there were set there six waterpots of stone, after the manner of the purifying of the Jews, containing two or three firkins apiece. Jesus saith unto them, Fill the waterpots with water. And they filled them up to the brim. And he saith unto them, Draw out now, and bear unto the governor of the feast. And they bare it. When the ruler of the feast had tasted the water that was made wine, and knew not whence it was: (but the servants which drew the water knew;) the governor of the feast called the bridegroom, And saith unto him, Every man at the beginning doth set forth good wine; and when men have well drunk, then that which is worse: but thou hast kept the good wine until now. This beginning of miracles did Jesus in Cana of Galilee, and manifested forth his glory; and his disciples believed on him.

After this he went down to Capernaum, he, and his mother, and his brethren, and his disciples: and they continued there not many days.
And the Jews' passover was at hand, and Jesus went up to Jerusalem, And found in the temple those that sold oxen and sheep and doves, and the changers of money sitting: And when he had made a scourge of small cords, he drove them all out of the temple, and the sheep, and the oxen; and poured out the changers' money, and overthrew the tables; And said unto them that sold doves, Take these things hence; make not my Father's house an house of merchandise. And his disciples remembered that it was written, The zeal of thine house hath eaten me up.

Then answered the Jews and said unto him, What sign shewest thou unto us, seeing that thou doest these things? Jesus answered and said unto them, Destroy this temple, and in three days I will raise it up. Then said the Jews, Forty and six years was this temple in building, and wilt thou rear it up in three days? But he spake of the temple of his body. When therefore he was risen from the dead, his disciples remembered that he had said this unto them; and they believed the scripture, and the word which Jesus had said.

Now when he was in Jerusalem at the passover, in the feast day, many believed in his name, when they saw the miracles which he did. But Jesus did not commit himself unto them, because he knew all men, And needed not that any should testify of man: for he knew what was in man.

Chapter 3
He that believeth on him is not condemned: but he that believeth not is condemned already, because he hath not believed in the name of the only begotten Son of God. And this is the condemnation, that light is come into the world, and men loved darkness rather than light, because their deeds were evil. For every one that doeth evil hateth the light, neither cometh to the light, lest his deeds should be reproved. But he that doeth truth cometh to the light, that his deeds may be made manifest, that they are wrought in God.
After these things came Jesus and his disciples into the land of Judaea; and there he tarried with them, and baptized.
And John also was baptizing in Aenon near to Salim, because there was much water there: and they came, and were baptized. For John was not yet cast into prison.
Then there arose a question between some of John's disciples and the Jews about purifying. And they came unto John, and said unto him, Rabbi, he that was with thee beyond Jordan, to whom thou barest witness, behold, the same baptizeth, and all men come to him. John answered and said, A man can receive nothing, except it be given him from heaven. Ye yourselves bear me witness, that I said, I am not the Christ, but that I am sent before him. He that hath the bride is the bridegroom: but the friend of the bridegroom, which standeth and heareth him, rejoiceth greatly because of the bridegroom's voice: this my joy therefore is fulfilled. He must increase, but I must decrease. He that cometh from above is above all: he that is of the earth is earthly, and speaketh of the earth: he that cometh from heaven is above all. And what he hath seen and heard, that he testifieth; and no man receiveth his testimony. He that hath received his testimony hath set to his seal that God is true. For he whom God hath sent speaketh the words of God: for God giveth not the Spirit by measure unto him. The Father loveth the Son, and hath given all things into his hand. He that believeth on the Son hath everlasting life: and he that believeth not the Son shall not see life; but the wrath of God abideth on him.
Exodus 15 (following the Red Sea Crossing)
1 Then sang Moses and the children of Israel this song unto the Lord, and spake, saying, I will sing unto the Lord, for he hath triumphed gloriously: the horse and his rider hath he thrown into the sea.
2 The Lord is my strength and song, and he is become my salvation: he is my God, and I will prepare him an habitation; my father's God, and I will exalt him.
3 The Lord is a man of war: the Lord is his name.
4 Pharaoh's chariots and his host hath he cast into the sea: his chosen captains also are drowned in the Red sea.
5 The depths have covered them: they sank into the bottom as a stone.
6 Thy right hand, O Lord, is become glorious in power: thy right hand, O Lord, hath dashed in pieces the enemy.

7 And in the greatness of thine excellency thou hast overthrown them that rose up against thee: thou sentest forth thy wrath, which consumed them as stubble.
8 And with the blast of thy nostrils the waters were gathered together, the floods stood upright as an heap, and the depths were congealed in the heart of the sea.
9 The enemy said, I will pursue, I will overtake, I will divide the spoil; my lust shall be satisfied upon them; I will draw my sword, my hand shall destroy them.
10 Thou didst blow with thy wind, the sea covered them: they sank as lead in the mighty waters.
11 Who is like unto thee, O Lord, among the gods? who is like thee, glorious in holiness, fearful in praises, doing wonders?
12 Thou stretchedst out thy right hand, the earth swallowed them.
13 Thou in thy mercy hast led forth the people which thou hast redeemed: thou hast guided them in thy strength unto thy holy habitation.

14 The people shall hear, and be afraid: sorrow shall take hold on the inhabitants of Palestina.
15 Then the dukes of Edom shall be amazed; the mighty men of Moab, trembling shall take hold upon them; all the inhabitants of Canaan shall melt away.
16 Fear and dread shall fall upon them; by the greatness of thine arm they shall be as still as a stone; till thy people pass over, O Lord, till the people pass over, which thou hast purchased.
17 Thou shalt bring them in, and plant them in the mountain of thine inheritance, in the place, O Lord, which thou hast made for thee to dwell in, in the Sanctuary, O Lord, which thy hands have established.
18 The Lord shall reign for ever and ever.
19 For the horse of Pharaoh went in with his chariots and with his horsemen into the sea, and the Lord brought again the waters of the sea upon them; but the children of Israel went on dry land in the midst of the sea.
20 And Miriam the prophetess, the sister of Aaron, took a timbrel in her hand; and all the women went out after her with timbrels and with dances.
21 And Miriam answered them, Sing ye to the Lord, for he hath triumphed gloriously; the horse and his rider hath he thrown into the sea.

22 So Moses brought Israel from the Red sea, and they went out into the wilderness of Shur; and they went three days in the wilderness, and found no water.
23 And when they came to Marah, they could not drink of the waters of Marah, for they were bitter: therefore the name of it was called Marah.
24 And the people murmured against Moses, saying, What shall we drink?
25 And he cried unto the Lord; and the Lord shewed him a tree, which when he had cast into the waters, the waters were made sweet: there he made for them a statute and an ordinance, and there he proved them,
26 And said, If thou wilt diligently hearken to the voice of the Lord thy God, and wilt do that which is right in his sight, and wilt give ear to his commandments, and keep all his statutes, I will put none of these diseases upon thee, which I have brought upon the Egyptians: for I am the Lord that healeth thee.
27 And they came to Elim, where were twelve wells of water, and threescore and ten palm trees: and they encamped there by the waters.